About Us
FurEver Family, LLC is a locally owned and operated business in Woodbridge, VA.  Our mission is to improve the family-pet relationships at home.  Having a better relationship in your home environment helps everyone lead healthier lives.  Our focus is to work with families individually in their home environment establishing a caring loving and fun relationship that allows for good choices and a mutual respect for owner and pets.  We use pet friendly training techniques and make learning a game for all involved.  Positive reinforcement helps to solidify long lasting behaviors for a happier and healthier pet.
Contact us today to set up a consultation.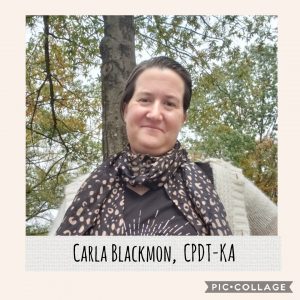 Meet Our Head Trainer/Owner - Carla Blackmon.
Carla has an extensive background in animal behavior, training and animal care.  She is a Certified Professional Dog Trainer - Knowledge Assessed (CPDT-KA) through the Certification Council for Professional Dog Trainers® (CCPDT®).  Carla has over 20 years of various animal related experience and education that she uses to formulate a customized training plan for your family and pets. Her background includes experience working for a variety of local and national veterinarians as a veterinary assistant/technician, a federal canine handler, a master's student apprentice dog guide instructor, and currently the owner of FurEver Family, LLC. She utilizes all of her skills to provide a pet friendly, holistic training plan incorporating health, environment, personality, and family needs.  Carla will create a training plan that is fun and easy for all who are involved.
Education:
B.S. Pre-Veterinary Medicine - Ferrum College
Graduate of USDA National Detector Dog Training Center
Graduate studies in M.A. of Special Education, Guide Dog Mobility - San Francisco State University/ Guide Dogs for the Blind
Karen Pryor Academy Dog Trainer Professional course
Continuing education by attending seminars provided by PPG, APDT, Mid-Atlantic Behavior Conference, Ken Ramirez and more
Awards and Certificates:
Doggone Safe Be A Tree Presenter & Dog Bite Prevention Educator
Voted one of the Top Trainers in Virginia and the Washington D.C. Metro area by Sniffspot - 2022, 2023
Associations and Memberships: